Main content starts here, tab to start navigating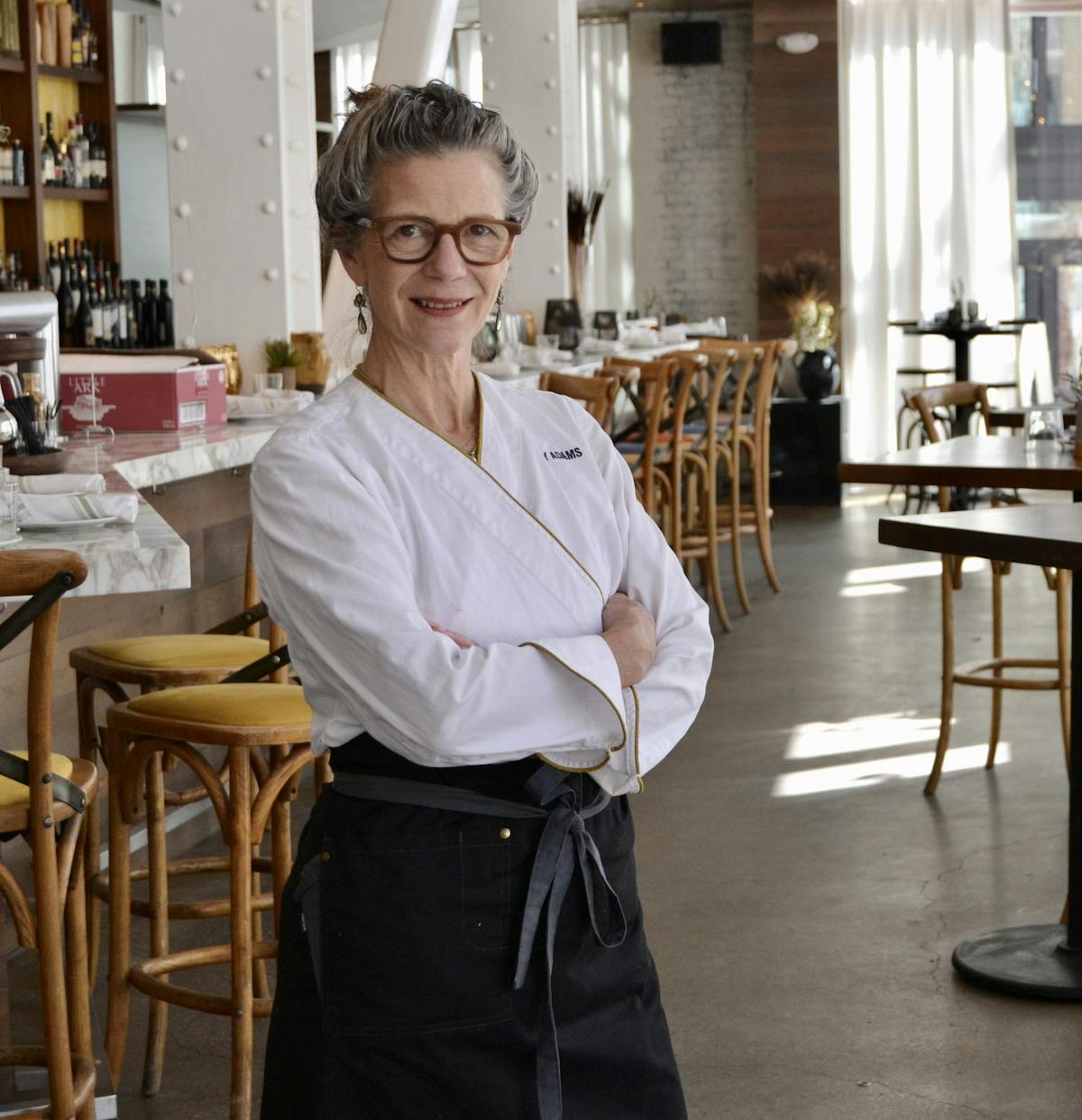 Jody Adams
Chef and Co-Owner
In 2016 the James Beard Award-winning Chef Jody Adams shut the doors on her Harvard Square restaurant Rialto after an extraordinary 22-year run. Great food, in her view, no longer depended on a fine dining environment. She turned her attention to the Boston restaurants she built and runs with partners Eric Papachristos, Sean Griffing and Jon Mendez - innovative restaurant concepts in Mediterranean dining. The team opened TRADE in 2011, which serves elegant, Greek-inspired cuisine; in 2016, they opened the first Saloniki restaurant, offering Greek fast-casual, scratch-made food; as well asPORTO, serving seasonal coastal Italian fare.
"I never stand still," Adams says.
And Jody is committed to philanthropic work at the local, national, and international levels. The organizations she supports focus on health and food insecurity, environmental stewardship, and restaurant and restaurant workers' viability and security. She has long associations with the Greater Boston Food Bank, the Women's Lunch Place, and Share Our Strength/No Kid Hungry. She has biked in the Pan-Mass Challenge for over 10 years, and in 2010, donated her winnings on Top Chef Masters to Partners in Health, where she is a trustee. In 2020, she helped found Massachusetts Restaurants United to advocate for restaurants, their workers, and supporting legislation in response to COVID 19. Jody is married to Ken Rivard, a photographer and co-author of Jody's cookbook, In the Hands of a Chef. They have two children, Oliver and Roxanne.